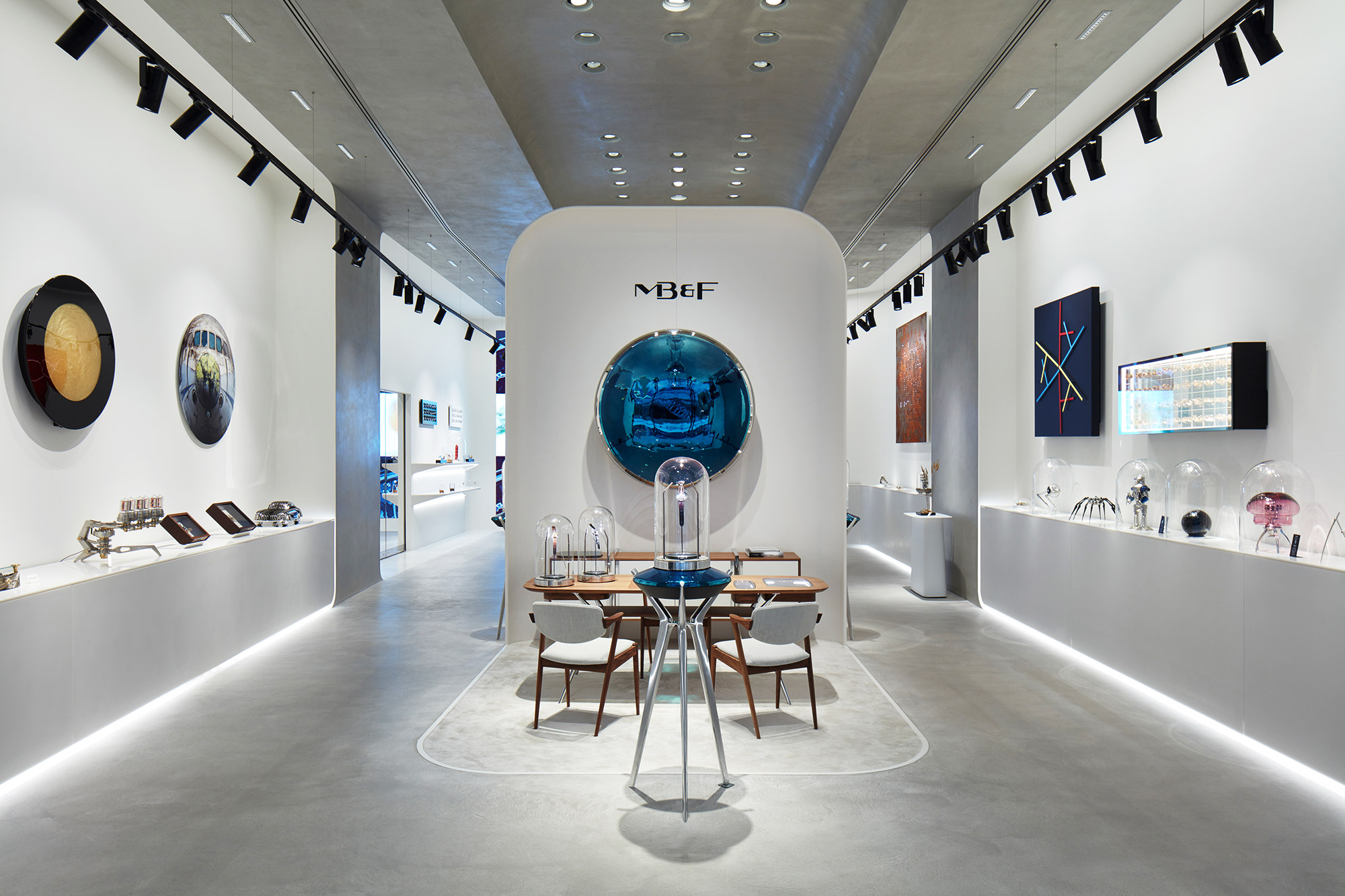 MB&F – MAD GALLERY DUBAÏ
RETAIL
In 2019 VOLTIGE met Maximilian Busser when MB&F was looking at renewing its architectural identity for its retail network.
It started as a conversation about the brand's universe and its ties with science fiction and art but also about craftmanship and the quality of handmade work, espacially in furniture workshop from the 50s and 60s. This discussion set the creative frame of the project and drew the outline of what has become today the brand's architectural identity.
The result is an extension of the brand's universe, with references to the golden age of science fiction and retrofuturism as well as a homage to the craftsmen and designers of the last century. In the center of the space shines a reflective elleptical artpiece more than one meter in diameter that catches the eye and emphasises MB&F's support to art and creative minds in general.
It took almost two years from the first sketches to the opening of the first MAD Gallery in Dubaï. Two years of work turning drawings into reality, ideas into objects and searching for the best craftsmen and suppliers capable of making this concept a reallity.