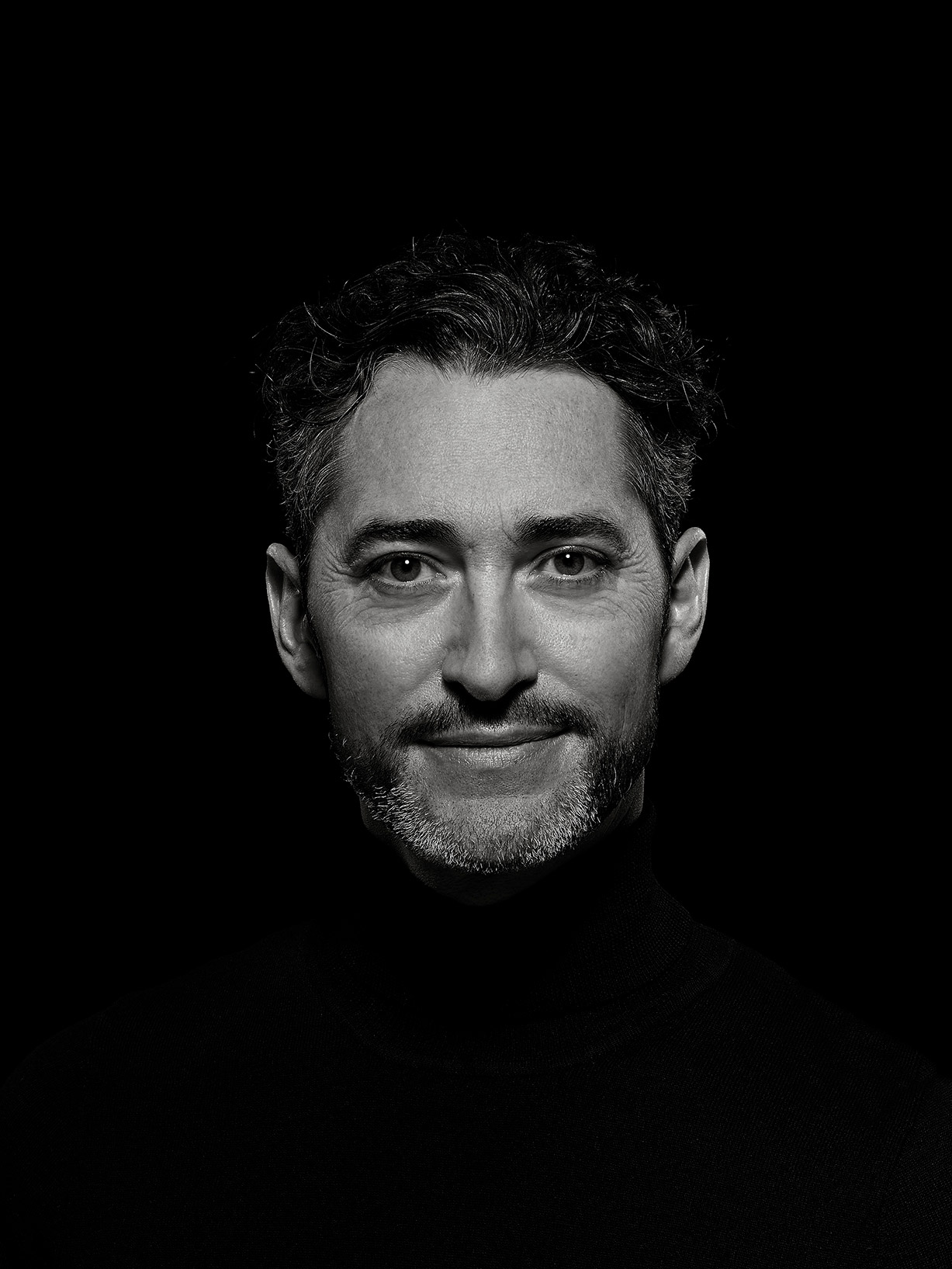 Tyl Vergriete

Architect by training, Tyl Vergriete begins his career in agencies in Montreal. Driven by his need to create meaningful spaces and shapes he then turns to a more conceptual and communicative approach of his trade by specializing in ephemeral architecture, scenography and exhibition booths.
After completing several international commissions for large-scale projects, he returns to his native Switzerland where he works on exhibition projects. That is where he first encounters luxury watchmaking. Attracted by this field and its vast creative possibilities, Tyl decides to switch perspective and becomes artistic director for the brand Raymond Weil in Geneva. After 6 years, Tyl joins Audemars Piguet where he oversees the deployment of the brand's new retail concept for nearly four years.
Wishing to widen his horizon after all these enriching experiences Tyl starts Van de Grit Creative Office. Soon joined by Vincent they renamed the agency Voltige 5 years later.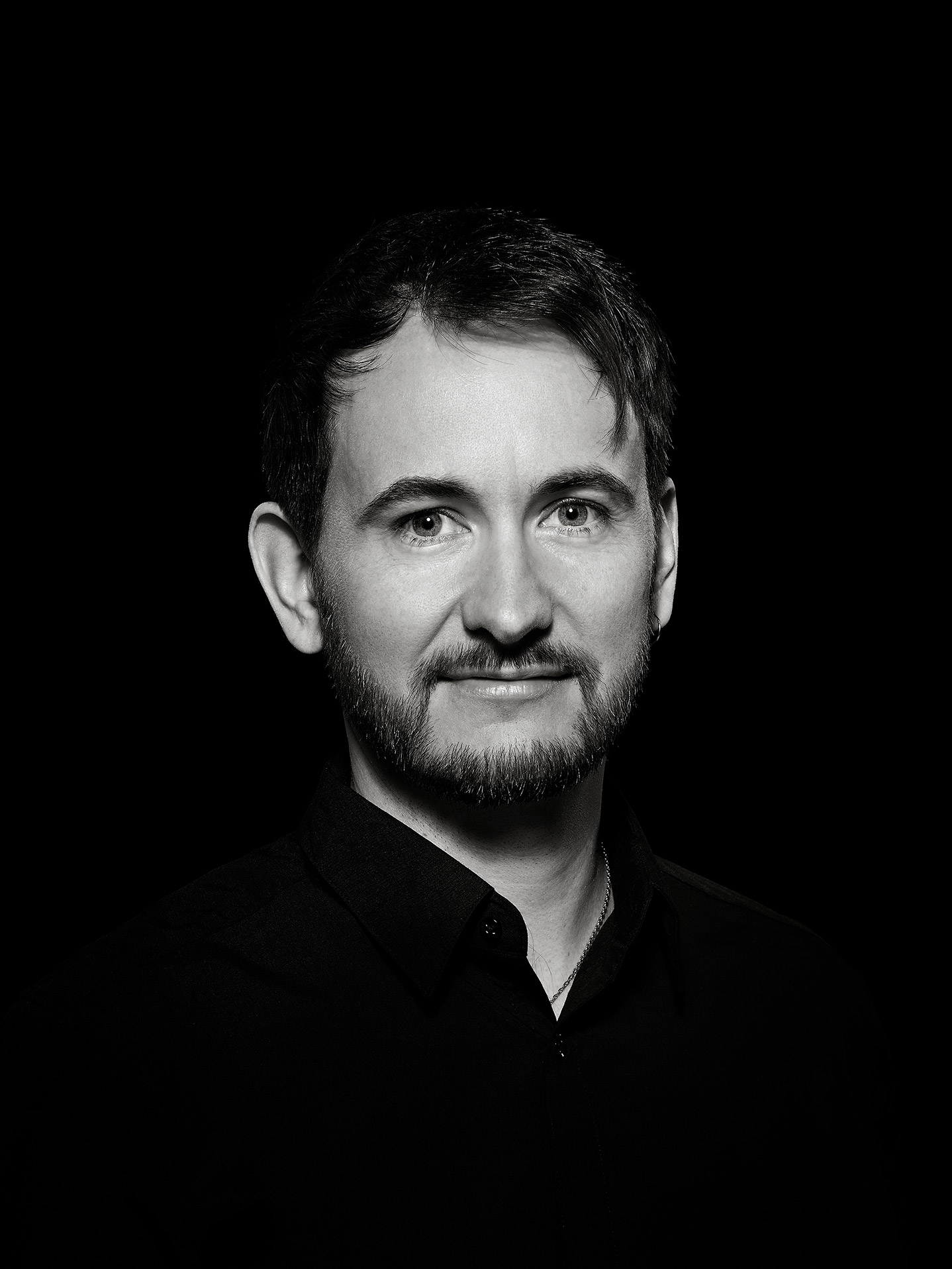 Vincent Groetinger
Vincent is the design pendant of the creative studio Voltige. After his Design education in France he goes to the UK where he completes his Master of Art in Industrial Design.
He begins his career in Geneva by joining the watchmaking company Raymond Weil Geneve as a retail and merchandising designer. The mission is rich and engaging, allowing him to explore a wide range of techniques and project scales: exhibition booths, boutiques, furniture, visual merchandising, packaging…
During this period he meets Tyl Vergriete with whom he collaborates for three years.
After eight fulfilling years at Raymond Weil Geneve, Vincent leaves the corporate world to join Tyl and develop VAN DE GRIT. The successful association transforms into VOLTIGE five years later.
Being a team player at heart, Vincent likes constructive dialogues and the power of collective work. He uses this as a strength to achieve good communication and a close relationship with his clients.
Through elegant lines and graceful volumes, immersive lighting and harmonious materials, Voltige expresses its creative spirit with agility, delicacy and audacity.
At the crossroads between architecture and design, the studio collaborates with its clients to conceive and manufacture immersive and singular atmospheres. Each project is an opportunity for a technical and artistic exploration aiming to convey emotions and significant experiences.
From the early sketches to their completion, our team's high technical expertise ensures the quality, functionality and longevity of its productions. This demanding approach finds its roots in the close collaboration and attentive listening demonstrated with every client as well as Voltige's capacity to stay alert under any cicrumstances.
Voltige demonstrates its know-how and skills at different scales by developping packaging and furniture as well as boutiques, bars and restaurants… The projects are tailor-made for each client to highlight their singularity. Whether for a luxury or watchmaking brand or for a private project.